Media often depicts internships as being "exclusive" and "glamorous." (Think Lauren Conrad and Whitney Port from the reality show The Hills: both are white, upper-class interns at glossy fashion publications.) In reality, however, unpaid and low-paying internships not only have a competitive nature, but also can be a financial burden for many students.
While working in journalism, media, fashion, and nonprofit can be exciting, these industries tend to offer low-paying or unpaid internships, which can hinder students who want to pursue their dream careers.
"I've had over four internships since coming to BU, and none of them have ever been paid, and this is difficult because I then also have to work part-time elsewhere so my schedule is always booked,"  said Christina Erne (COM '15), a broadcast journalism major.
Nowadays at least, internships often lead directly to a job opportunity. "You need an internship, it's ingrained, it's part of what you need to do to get a job," said Martin Yim (CAS '17).
According to a study by the National Association of Colleges and Employers, the median starting salary for someone with internship experience is $51,930, compared to $37,087 for someone with no internship experience. Within those who had internship experience, only 37 percent of unpaid interns, as compared to 63.1 percent of paid interns, received at least one job offer after graduation.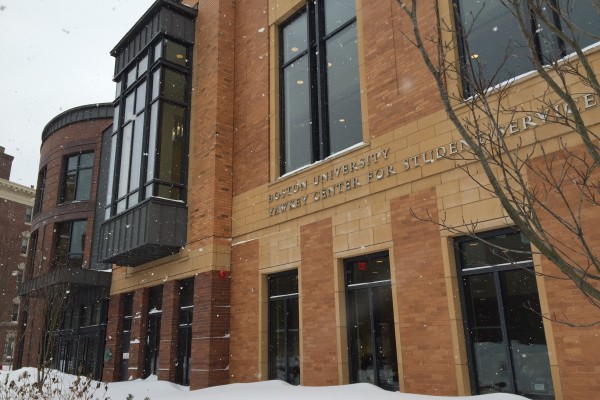 Boston University wants to help students who are looking for internships this summer. Beginning this year, the Yawkey Nonprofit Internship Program will provide living allowance stipends to students who intern at a nonprofit organization. Students can receive $3,000 for the summer and $1,500 for the spring and fall semesters. The new program is not only meant to assist students financially but also to teach them how to walk into an internship with a plan. The Center for Career and Development (CCD) will check in with the interns and supervisors during the middle of the internship, and throughout the internship students can ask the CCD for any advice that they may feel uncomfortable asking about from their supervisors.
"We are giving students the tools to maximize their experiences," said Eleanor Cartelli, Associate Director of Marketing and Communications at the CCD.
One stipulation of the program is that seniors are not permitted to apply.
"We want to encourage students to go after internship experience early in their time at BU," Cartelli said. "The sooner students start, the easier it will be for them to answer key questions and to continue with additional internships in that area or to find new areas to pursue that might be more directly related to what they want to do."
Yim, a sophomore who is studying economics, found out about the Yawkey program through an email from the CCD and thought the program would "fit his needs," as he is interested in interning at a nonprofit organization that deals with software in Boston.
He likes that the stipend "can go towards anything [and] pay whatever you need."
As students figure out what they want to do with their lives, finding an internship can be daunting, but confidence is key.
"Programs like the Yawkey Foundation will help younger students get their first internship experience, and hopefully from there they can gain confidence to build connections from that first place and expand their network," Erne said, who will be interning at a local television station WGBH this summer.