Since school has stopped, finals are over, and grades are turned in; life can only mean one thing: summer induced free time-or at least the illusion of free time. For movie buffs, it's a potential gold mine for action-adventure fans and maybe something interesting to be seen for the indie crowd. Naturally, it could mean land mines to the pocketbook for moviegoers who choose an awful summer stinker (Remember "Land of the Lost" last year? Good, at least one of us does). It's anyone's guess to which movies are going to be good or awful. I would not be surprised if even I got a few guesses wrong. It's worth a shot though-right?
Note: I've excluded movies that have already opened at post time. Sorry "Babies" and "Robin Hood."
So, in short, here are my recommendations for you this season: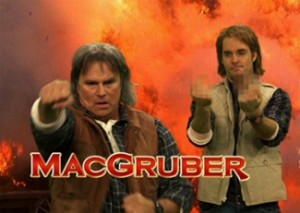 "MacGruber" opening May 21: I welcome the comeback of SNL skits to the screen.
"Shrek Forever After" opening May 21: Possibly one of the best animated franchises comes to a close. Or at least, we're told so.
"Prince of Persia: The Sands of Time" opening May 28: As mentioned before, this movie seems to have a wide, built in audience of gamers, but only box office results will tell if mainstream audience buy Jake's pseudo-British accent and Ben Kingsley's creepy guyliner battling over a relic in the desert. This one maybe just more fun to watch as an classic action movie.
"Get Him to the Greek" Opening June 4: Russell Brand is the new Will Ferrell. He's the unlikely comedian who's managed to stand out and be get a sequel based on his rock star character. Costarring Jonah Hill as the fanboy, this is a movie about hero-worship gone wrong. I'm kind of excited about "Forgetting Sarah Marshall" part 2.
"The Karate Kid" Opening June 11: I know-sacrilege, but there's the geek in me that is rooting for the Jaden Smith-Jackie Chan team.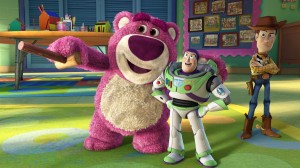 "Toy Story 3" Opening June 18: Also mentioned before…"the toys are back in town!"
"The Killer Inside Me" Opening June 18: Screened at the Boston Independent Film Fest, this thriller starring Casey Affleck hit the big screen with a fair amount of positive reviews. A psychological thriller for Faulkner-esque Southern gothic  fans.
"Knight and Day" Opening June 25: This movie shot in Boston seems the classier of the two girl and guy spy movies. Which doesn't say much, but it's good to see Tom Cruise and Cameron Diaz doing what they do best: not taking themselves seriously.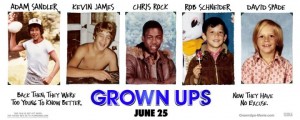 "Grown Ups" Opening June 25: I have high hopes for this movie because of the cast: 5 comedians in one movie. Adam Sandler, Kevin James, Chris Rock, David Spade, and Rob Schneider will star as friends reunited after a long time. Considering the supporting cast is equally awesome and filled with many SNL-alums, I look forward to this ensemble piece.
"The Last Airbender" Opening July 2: Confession time-I've totally seen the cartoons and am actually a fan. Shyamalan's take on the Nickelodeon cartoon should be interesting to watch, as it's his first feature not set on scaring its audience.
"Despicable Me" Opening July 9: Lots of positive buzz surrounds this kid's movie. Finally a competitor for Pixar? We shall have to wait and see.
"Inception" Opening July 16: Leo DiCaprio, minus Scorsese, pairs with Christopher Nolan of film noir Batman reboots, for one of the few sci-fi films that actually look original. Stunning visual effects will be another draw for audiences.
"The Sorcerer's Apprentice" Opening July 16: It's Nic Cage, Disney's comeback kid, and Jay Baruchel of the Apatow clan teamed together for magic and romance. It might be the more action packed "Enchanted," which I would totally watch. It is Disney fare, so it's not a movie to be taken seriously.
"Dinner for Schmucks" Opening July 23: Based on the popular book/many movie spinoffs, our generation gets its own version of the dinner with a fool gone wrong.
"Get Low" Opening July 30: The Return of Bill Murray! And he throws his own funeral party-while perfectly alive and healthy. Yup, I'm excited already.
Here are my warnings for potential summer bombs: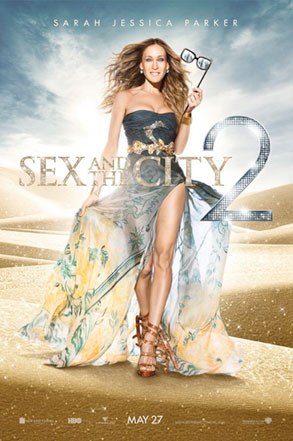 "Sex and the City 2" opening May 27: I cannot express my contempt for this franchise enough. There's nothing sexy/funny/interesting about a troupe of sex crazed desperate women trampling through resorts in exotic locales burning money like its 2006. If I want to watch the elderly orange set with bad nose jobs, I'd sit outside the country club and save myself the $10 dollars to this idiotic sequel. I'll stick to my "Golden Girls" reruns any day.
"Marmaduke" Opening June 4: Meh, it may be good it could be bad. I'm just not impressed by the trailer yet.
"The Killers" Opening June 4: So, Tom Cruise is crazy enough to pull off a spy character, in my opinion, Ashton Kutcher is too normal of a guy. I don't see him capable of pulling the James Bond "love-em-and-leave-em" coldness necessary for a badass spy. Katherine Heigl is not one of my favorite actresses either, so it maybe just unfortunate casting that's not selling the movie to me.
"Splice" Opening June 4: I've seen this movie. It's Jurassic Park with aliens. Do try and guess what happens.
"The A Team" Opening June 11: I mean, I have hope for a cast that includes Liam Neeson, but it's pretty strange they are bringing back an 80's franchise only to kill it off again. I hope I'm wrong on this one.
"Twilight: Eclipse" Opening June 30: If I need to tell you why this is a sorry excuse for a movie, you better be a middle school girl.
"Salt" Opening July 23 Angelina Jolie can do better than mindless action thrillers. I'm rooting for a return to "Girl, Interrupted"-like acting and a comeback, but we won't see that Jolie here.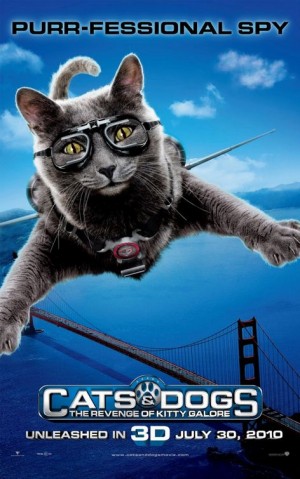 "Cats & Dogs: The Revenge of Kitty Galore" Opening July 30: I first heard about this little gem while walking through New York. My mouth fell open in horror, and I stopped in the middle of crossing the street out of shock. Yes, this movie is real and apparently, they found people desperate enough for work to put their names in the credits. If the puppets and CGI mix didn't hint at possible budget shortcomings, you still have the god-awful writing to get you through this movie, and over to guest services to demand a refund. I guess James Bond's Pussy Galore was too busy; her role will be played by a cat-puppet monster.
Enjoy your Summer!