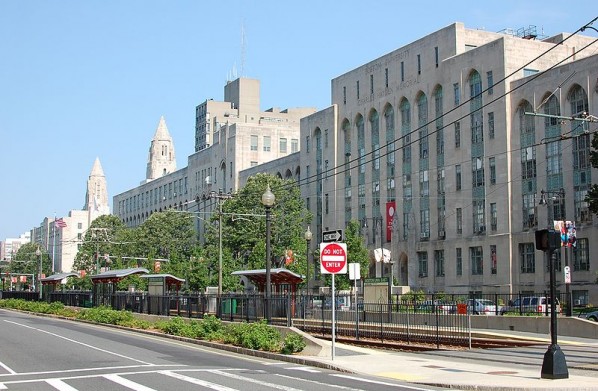 Congratulations to Boston University's (potential) Class of 2016! BU's current admission rate – at 45.5% – is the lowest in university history. As expected, the class of 2016 will be a diverse bunch, with 103 different countries represented amongst the bunch of international applicants.
But the upcoming choice–to BU or not BU?–can be daunting for some. Whether you've already stamped your car with a shiny BU bumper sticker or are still weighing your options, the Quad has the resources you need to sway you in the right direction (that is, towards Boston) or plan for the best four years of your life.
FRESHMAN LIFE:
Let's face it, being a freshman is hard. The Quad has written some blogs and articles in the past that are aimed at overcoming being a newb at Boston University, including cool clubs to join, the best places to live, and even how to get down and dirty at FitRec.
Worst Case Scenario: The Freshman Edition
The Sh*t They Should Have Told You At Orientation
Boston University Life Hacking
What You Need to Know About BU's Drug and Alcohol Policies
Orienting to FitRec: A Dummy's Guide to FitRec and Scary Gym People
LIVING IN BOSTON: 
Whether you're coming to Beantown from the 'burbs of Connecticut or some beach town on the west coast, city living can be a big adjustment. Here's what you need to navigate urban landscape of Baaah-ston.
The Art of Comm Ave Navigation
The Bombin' Wealth Comes Back: Boston's Underground Art Community
Mother Nature: Just a Hop, Skip and a Jump Away
Thrifty, Please!: A Guide to Boston's Thrift Shopping
Enjoy Music Venues from Every Genre
FOOD:
Adjusting to finding and scavenging for your own meals can be hard, especially when coming from home cooked meals every night and delicious packed lunches every day. We've got the articles for you to find restaurants around the city and even create your own delicious meal in the dining hall.
How to Create Your Own Dining Hall Meal
Vegetarian Cooking: Not Just a Can of Beans
Frugal Adventure: Shopping at Super 88
Espresso Yourself! Coffee Shops Around BU
Om Nom Nom: Eat Your Way Through Boston
VEG'N OUT: Vegan/Vegetarian Restaurants In And Around Boston
SITES TO FREQUENT:
We at the Quad are willing to admit that we might not be the only source of information about the cultural life here at Boston University. Here are some other sites to consider.