This fall, 100 Bay State Road opened its doors for the first time to the Boston University community after its much anticipated arrival. The 99,600-square-foot building is the new place to be on campus; with seven impressive floors of food, study areas, and academic resources, there is something for everyone here. The aesthetically appealing exterior would catch anyone's eye as they walk down Comm Ave near Kenmore Square, and the interior is jaw-dropping compared to some of the other, older buildings on campus.
For many students, navigating a brand new place like 100 Bay State may be intimidating with its sheer size and abundant resources. This floor-by-floor guide of the "GS2" or "Honey" (nicknamed by BU Dining Services after the "100" Bay State aspect), as some like to call it, can help anyone get used to this new structure that has made its home on our campus.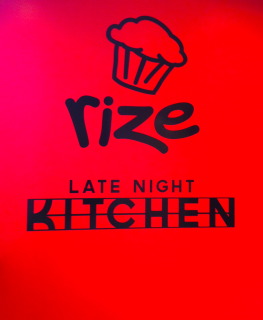 Basement: Home to the bakery Rize and a Late Night Kitchen, the basement of 100 Bay State is churning out delicious food at nearly all hours. Rize offers mouth-watering baked items and smoothies, while the Late Night Cafe provides students with a more real dining experience by having a waiter bring orders out. From huge brick-oven pizzas to sweet crêpes, the Late Night Kitchen offers enough food to make anyone's eyes bigger than their stomach.
First and Second Floor: The first and second levels house the new and coveted dining hall, Marciano Commons. Students have their cards and fingerprints scanned for entrance before they're allowed to enjoy all the delicious and diverse culinary options spanning the two floors. The first floor contains vast seating areas, a pizza station, a sandwich bar, the pasta of the day, and a student-favorite grill where hamburgers and fries are served in frying baskets (they definitely don't have that in Warren). On the second floor, there is additional seating and even more food stations. Marciano Commons offers vegetarian, vegan, and even gluten free options on this floor, making it a place where any student's palate can come and be satisfied.
Third Floor: The CAS Center for Writing's new stomping ground is now on the third floor of 100 Bay State. The writing center is available to any student who is enrolled in a CAS writing course or equivalent, and they offer one-on-one tutoring free of charge. Students can walk in to the center with questions on the spot, or they can schedule an appointment up to one week in advance. Not only is there the writing center, but the third floor is also filled with plush green couches and tables on tables on tables. There is plenty of space to study for that exam next week or write that research paper due tomorrow.
Fourth Floor: One more flight up is CAS Academic Advising, Pre-Professional Advising, and Student Programs and Leadership. There are so many resources packed onto just this floor alone. The Academic Advising office can help students with the ins and outs of navigating CAS and fulfilling degree requirements. Pre-Professional Advising helps those on the pre-law and pre-med tracks stay focused and work towards long term goals by meeting with an advisor. While both of those assets assist students in terms of academic planning, the Student Programs and Leadership office looks beyond the classroom. They sponsor events for CAS students and aid with Commencement and Spring Open Houses. And like the third floor, here there is plenty of room to curl up with a book and have a scenic view of Bay State and the Charles.
Fifth and Sixth Floor: These floors consist of the Educational Resource Center (ERC) and the Center for Career Development (CCD), both of which are major assets for BU students. The ERC provides writing assistance to all students whereas the Writing Center on the third floor is only for CAS writing classes. Appointments can be scheduled on a weekly or a single-time basis to review papers for all different classes. In addition, they offer peer tutoring and workshops for a variety of different topics such as writing skills and time management. Whatever your writing and academic needs, the ERC provides a warm and welcoming environment for any student to stop in and ask for help.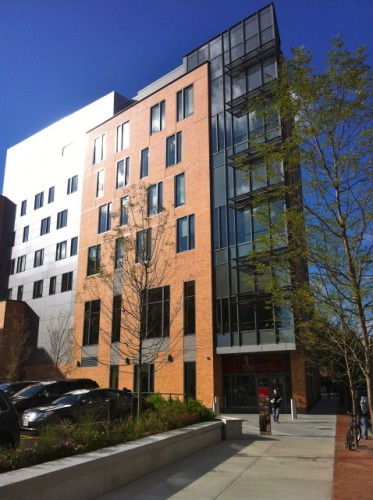 The CCD is a Mecca for any student trying to whip their resume into shape or to get career advice. They offer 15-minute walk-in sessions for editing and compiling resumes and cover letters. Not only do they work on helping students master that side of applying for a job, but the CCD also offers workshops on a variety of topics, such as dressing for success, interviewing, and landing an internship, all of which tackle another very crucial part of securing a job post-graduation.
The Quad was fortunate enough to speak with Kimberly DelGizzo, the Director of the Center for Career Development, who was able to shed some light on the amazing programs they have to offer and on the transition to 100 Bay State Road. When asked how the move to the Center for Student Services has impacted the CCD, she called it "tremendous," stating how "students are strongly encouraged to partner with us and take advantage of the wide range of programs and services offered through the building." DelGizzo is very enthusiastic about students coming into the CCD for help, and she also urges them "to read the weekly newsletter… log into BU CareerLink, establish a profile… take advantage of the resources, and apply for one or more of the thousands of internship and job postings."
 Mike Barry (COM/CAS '13) who works at the front desk on the fifth floor, calls the new building a "more welcoming space" and "designed with our needs in mind."
Whatever one's needs may be, they're sure to be found at the new 100 Bay State Road.