Well, everyone knew this one was coming. After books and films, the most obvious sports-meets-culture medium had to be websites and blogs. There are some great sites out there, whether they are specific to a certain sport (Goal, Hoopshype) or just a section of a newspaper website (New York Times' sports section). Altogether, sport and the Internet are meant to be—have you never seen the McKayla Maroney memes? Classic.
Either way, here are three other great sites to follow.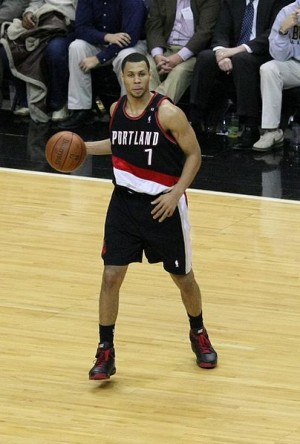 The easiest way to describe SB Nation is to look at it as a tree. It has many different branches, through the 300+ blogs that the website has out. They cover all Big Four sports, college football and basketball, as well as soccer, golf, and NASCAR. At the same time, it does have local sites for major cities like good ol' Boston. A great part of the site is the longform page, where one can find pieces about the return of Brandon Roy to the NBA. The site is focused and comprehensive while being interesting and enlightening.
The best way to describe The Classical is that it's like if New York Times political analysts focused on what is going on in sports today. The independent website casts itself as a "never-ending, wide ranging conversation" on all sports. It interests itself in discussing not only why Brandon Jennings is a player to watch or the escapades of Mario Balotelli but also concerns itself with the under profiled, like women and sports and runners. In addition, it takes the time to concern itself with the pop culture and political matters in conjunction with athletics, which makes for rousing dialogue.
Although the website feels like a gossip and entertainment website (it is a part of Gawker), it does a good job of being informative and following the trends in sports altogether. It is never boring and is actually an informative sports website. You want proof? Go look at these three stories now–Favre's cellphone seduction, How ESPN ditched journalism, and The Chris Kluwe letter. Deadspin is the website that broke them. Need more? Click around.